THE SHOW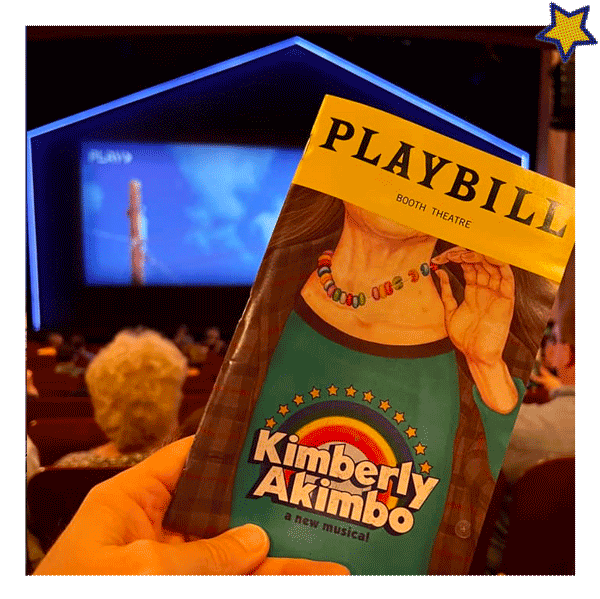 CONTENT: Kimberly Akimbo is about growing up, and growing old, not necessarily in that order, and is recommended for ages 10 and up. The show contains some strong language, crude humor, references to alcohol use, and authentic New Jersey vernacular. For that reason, children under the age of 4 are not permitted and viewer discretion is advised.
ATTIRE: For all performances, attire should be comfortable and appropriate for the occasion. There is no dress code at the theatre, and formal attire is not required.
RUNNING TIME: The running time is 2 hours and 25 minutes, which includes one intermission.
RECORDING: The use of cameras, recording devices, cell phones, and other electronic devices during the performance is prohibited, except as permitted for accessibility services.
MERCHANDISE: Show merchandise, including the Original Broadway Cast Recording, will be available in the theater lobby beginning 45 minutes before show time, during intermission, and immediately after the show. Merchandise can also be purchased next door at One Shubert Alley during regular business hours and anytime at our Online Shop.